The organization confirmed on Twitter that Owen "smooya" Butterfield has been moved to the bench of fnatic. The announcement comes after the team finished 9-12th at IEM Katowice 2022, where the British AWPer struggled to make an impact in-game.
The 22-year-old joined the squad on trial in October 2021, initially impressing with his performances in online qualifiers and early events. However, with form dipping in the new year, the squad decides to act ahead of the PGL Antwerp Major qualifications.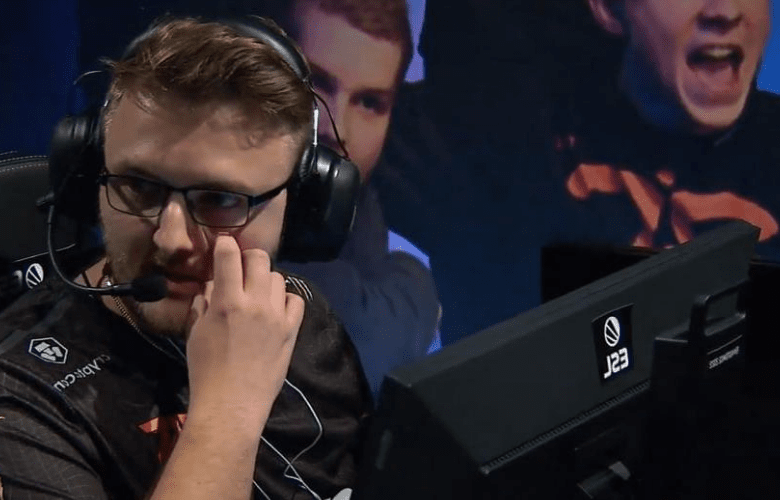 Young sniper Regali will fill the void left by the Brit's benching. Since July 2021, when fnatic relaunched their academy project, the Romanian 19-year-old has been a standout player for fnatic Rising. Regali has a respectable 1.15 rating after seven months of competing in WePlay Academy League events and other lower-tier tournaments.
It is not the first time Regali has been called up to the main fnatic lineup, having previously played alongside the senior squad while they tested different replacements for Jack "Jackinho" Ström Mattsson.
"With Major qualification starting this week and in order to move our CS:GO roster on to better and better results, we have made the decision that… smooya will be moved to the inactive roster," fnatic stated in their announcement.
"Team management wishes to express their gratitude for Smooya's dedication to our CS:GO strategy and will continue to support him with the next steps in his career as he drops to our inactive roster," they added.
"We acknowledge and appreciate smooya's hard work and amazing plays in our Katowice run, but we have come to the conclusion that he is currently not the right fit for our main CS:GO roster," fnatic's team director Andreas "Samuelsson" Samuelsson said.