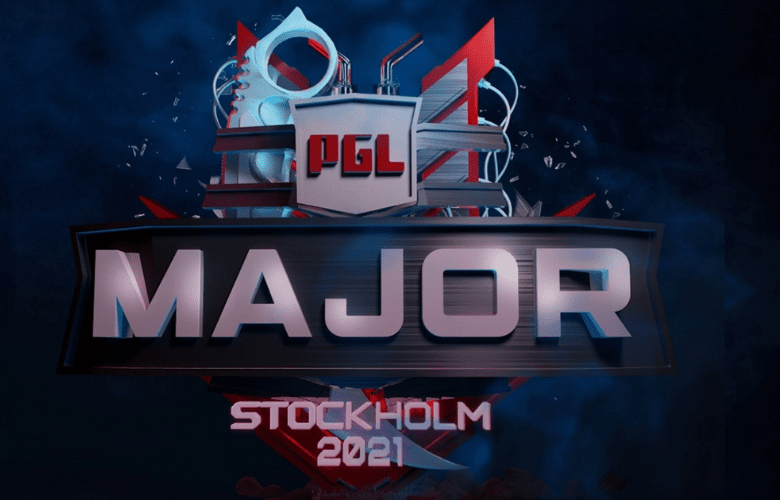 It comes down to the fact that in the first CS:GO Major in two years, some players will be making their debut appearances at the most renowned event of the year.
With PGL Stockholm approaching, we've taken a look at some of the best young CS:GO players that will be competing in their first Major.
Dmitry "sh1ro" Sokolov – Gambit
Sh1ro is one of the year's biggest breakout talents. During a remarkable 2021 season for Gambit, the 20-year-old AWPing Russian talent has excelled time and time again, including two major IEM victories and the BLAST Spring Finals trophy. At IEM Katowice and IEM Fall – CIS, he was named MVP. With the exception of past champion H0bbit, the entire Gambit lineup is making their Major debut. But sh1ro will be the center of attention.
He has a 1.25 HLTV player rating and the third-best overall player rating among ranked opponents, trailing only s1mple and ZywOo. Sh1ro may have the highest individual expectations of all the players who make their Major debut in the New Legends Stage.
Nicolas "Plopski" Gonzalez Zamora – Ninjas in Pyjamas
Aside from REZ and, of course, dev1ce, the four-time Major champion, the whole NiP lineup is making their Major start. Plopski, a 19-year-old rifler, is one of the basic elements of this new NiP team. Plopski was a major contributor to the Ninjas in late 2020 and early 2021 before dev1ce was acquired. He's been slowly adjusting to the new composition since bringing in dev1ce, but it's finally coming together.
In the last two events, IEM Fall Europe and BLAST Premier Fall, he's had his finest main event performances since joining dev1ce. Late in each of these events, Plopski had some incredible moments and performances, and NiP fans are thrilled to see him come up right before Stockholm. So much will be dependent on dev1ce, but there have been countless instances where the young Ninjas, notably Plopski, have delivered while the Danish star has been silent.
Mareks "YEKINDAR" Gaļinskis – Virtus Pro
Staring up from the Contenders Stage, Virtus Pro enters the Stockholm Major at the bottom. YEKINDAR, the team's newest acquisition, arrived in May 2020 and is the team's lone player competing in his debut Major. He's also only the second player from Latvia to ever make it to a Major, alongside FaZe Clan's broky.
YEKINDAR's breakout moment happened at IEM Katowice, when he finished second only to s1mple in terms of player rating. Two of his greatest performances, like Plopski's, came from his two most recent events, IEM Fall and BLAST Fall.
The VP roster has a history of making deep Major runs. With YEKINDAR in top form heading into his debut, VP might make his first deep Major run since 2017.
Rafael "saffee" Costa – paiN Gaming
Saffee's journey to the top is certainly unusual. In some ways, the 26-year-old Brazilian AWPer is a seasoned pro, having competed in local CS 1.6 tournaments in 2011. But it wasn't until he saw Team oNe beat Cloud9's Major-winning squad at the WESG World Finals in 2018 that he considered continuing an esports career. In all those years, he had only played CS:GO once, on a Zombie mod server in 2014, yet he was committed to becoming a pro player.
The coronavirus outbreak has put a stop to Saffee's plans to play CS:GO on LAN for the first time, but it appears that fate had other plans for him. And no stage is grander than the Major. Fans will soon have the opportunity to observe how he performs against some of the finest teams in the world, as well as how well he handles pressure.
Valerii "b1t" Vakhovskyi – Natus Vincere
Few observers expected a teenager like b1t to have such a significant impact on Na'Vi, a team that has the most lethal pair in the professional world in s1mple and electronic. In December 2020, B1t was promoted from the org's academy section and served as a rotational part of the CIS powerhouse's roster until April 2021, when he officially replaced Egor "flamie" Vasilyev.
Na'Vi's puzzle was lacking a piece, and the 18-year-old rifler proved to be it. He participated in four of the seven events he participated in, notably IEM Cologne, ESL Pro League season 14, and the Intel Grand Slam, and he helped the team win four of them. B1t recorded a 1.22 rating in his first major LAN event, Cologne, and Na'Vi supporters are counting on him to be the team's third star at the Major.
Other players making their Major debut at PGL Stockholm
Michael "Grim" Wince, Team Liquid
Helvijs "broky" Saukants, FaZe Clan
Owen "oBo" Schlatter, Evil Geniuses

Ismail "refrezh" Ali, Heroic
The PGL Stockholm Major will be held from October 26 to November 7.