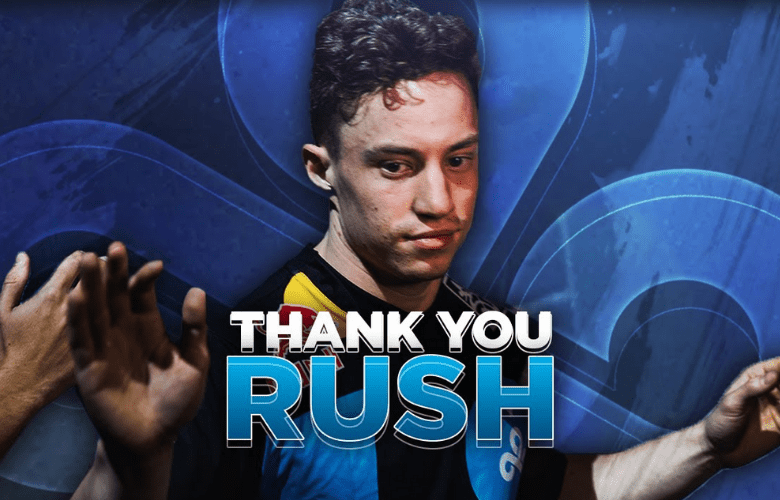 Complexity Gaming has signed Patrick "es3tag" Hansen after announcing the departure of Will "RUSH" Wierzba early on July 22.
A dismal 16th-place finish at IEM Cologne forced Complexity to make a lineup change. In September of 2020, RUSH was added to the lineup. Since March of this year, es3tag has been classified as inactive on Cloud9. The Danish national news agency TV2 was the first to report on the transfer.
Rush is most known for his role as a member of Cloud9 during their ELEAGUE Boston Major victory in 2018. RUSH and his team are still the only major CSGO champions from North America. During a flurry of roster moves in late 2019, he signed with Complexity.
RUSH appears to be taking a break from the game before looking for a new squad, based on his posts on social media. RUSH hasn't streamed on Twitch in over five years, so it's a possibility
es3tag is a veteran Danish rifler who most recently represented Cloud9. His contract was famously bought out for a hefty $2.1 million by the North American organization. Cloud9's CSGO division was shut down in March 2021, most likely due to the high price tag. The most money won by es3tag was $99,000 in the ESL Pro League Season 12 championship.
A 16th-place performance at IEM Cologne is likely to have resulted in this roster change, as well as maybe others that are still pending. Nearly every elite team in the world participated in CSGO's victorious return to LAN play. Complexity got beyond the play-in round, but fell to eventual runner-up G2 Esports in the first round of the group stage.
What is the new CSGO roster for Complexity?
Complexity's new CSGO roster is as follows, assuming es3tag for RUSH is the only transfer made by the team.
Benjamin "blameF" Bremer
Valentin "poizon" Vasilev
Patrick "es3tag" Hansen
Justin "jks" Savage
Kristian "k0nfig" Wienecke
The CSGO division of Complexity has generally stabilized for 2020 and 2021, however, the company is renowned for making drastic layoffs when the results aren't there. Jason Lake, the founder, and CEO of Complexity, has made no secret of his desire to develop a championship CSGO team. Lake is hoping that es3tag will be the missing link in his team's puzzle.