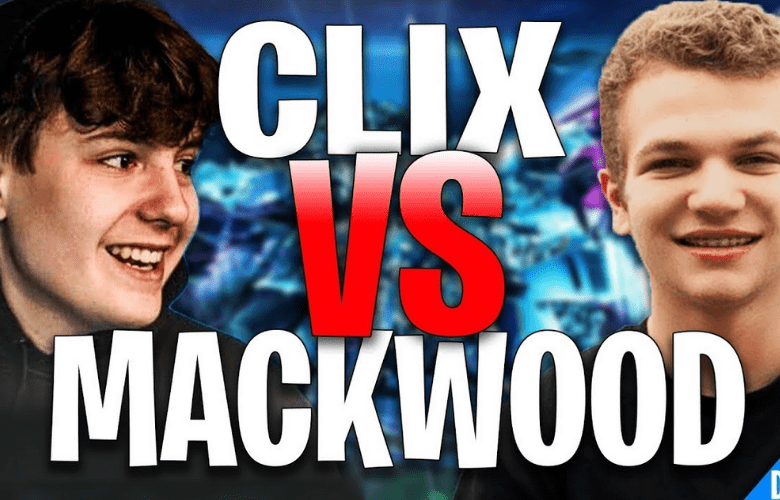 Death threats and personal insults follow a trio split in the Fortnite scene.
Tensions are running high in Fortnite's NA East area ahead of the Fortnite Champion Series this season (FNCS). While there were a lot of unexpected trip modifications in the beginning, a recent feud between professional gamers Mack "G2 MackWood" Aesoph and Cody "NRG Clix" Conrod has reached a head.
A apparently simple team breakup has turned into a world of drama between the two, which has now become personal.
The details are unknown, but during this evening's Bugha's Late Game Test Event, the once-promising combination of MackWood, Clix, and Logan "BBG Bucke" Eschenburg appeared to have a falling out. MackWood, a G2 Esports player, became enraged at Clix and Bucke and quit them while the tournament was still going on.
"its funny how all the clix fans are attacking me when off stream he says he hates you all and doesnt want to stream long term LOL and just wants all the money so he can dip."
MackWood went on to label Clix fans "brainwashed," before sarcastically thanking his new foe for bringing his private life into the dispute.
MackWood's girlfriend received death threats as a result of Clix's statements, according to the G2 Esports member.
"shoutout clix for bringing my personal life into the situation and putting my girlfriend on stream calling her a clout chaser and gold digger and all sorts of s*** in front of tens of thousands of people, now she gets to receive death threats too for no reason thanks bro."
After MackWood departed the test event, Clix kept streaming, but after he finished, he went on Twitter. In a series of tweets, the NRG player revealed his side of the tale.
"We were playing the game n [sic] having fun since it was a test event and he got annoyed and left, if you're so mad that I uploaded a public image of him on the internet your soft asf," he stated.
Clix justified himself, claiming that he displayed a public tweet of MackWood and his girlfriend with over 3K likes. MackWood's personal information was unfortunately released, although Clix insists he had nothing to do with it.
MackWood responded to someone who suggested Clix didn't want this to happen with another tweet.
"What do you mean, Clix didn't want this kind of nonsense to happen?" He spent hours pulling up photos of me and others from my personal life and constantly talking s*** about me," he tweeted. "He [Clix] may not have said to go look for my information, but he knows what happens when he spreads hate in his community."
There's no amount of drama in Fortnite, and it's safe to say MackWood and Clix's days together are likely numbered. Now, it appears that Clix and Bucke are looking for a partner for the Fortnite Champion Series, while MackWood is looking for a two-person squad. We'll have to wait and see what happens next in this rapidly escalating battle.