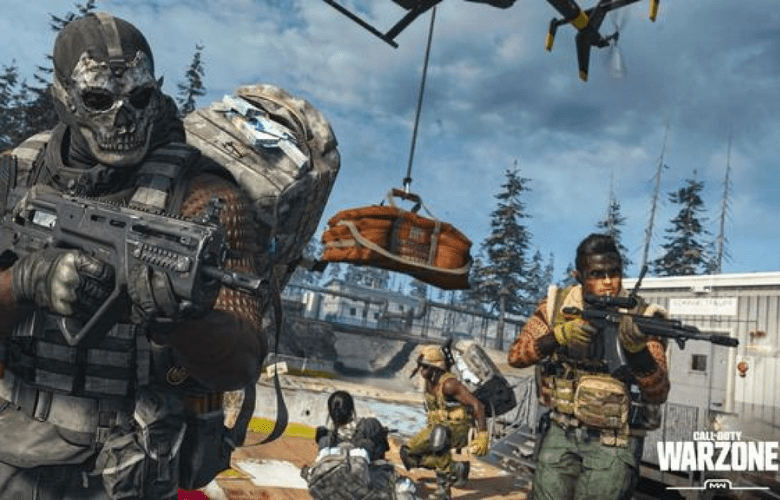 Twitch has banned a partnered streamer following footage that appeared to demonstrate outright cheating during a Warzone event.
Twitch Rivals kicked off Monday, pitting European streamers against one other in unique Call of Duty: Warzone lobbies for a shot at a $75,000 prize pool. That's a lot of money, and it was apparently enough to convince one Twitch streamer to turn on his aimbot while his games were being live-streamed.
Persona in esports Jake Lucky shared a video of a partnered Twitch streamer named Davskar who was obviously cheating on Twitter. Davskar keeps a perfect lock on each enemy's head throughout the clip, even as they pass through solid objects that restrict his view. Davskar then uses a sequence of precise headshots to eliminate an entire team.
Davskar's immaculate accuracy and uncanny ability to snap his gun up inhumanly quickly are the signs of an aimbot. After the clip got public, this cheater was swiftly banned from Twitch and expelled from the Twitch Rivals competition, according to Charlie Intel.
Cheating remains a major issue in Warzone, and this individual isn't the first high-profile occurrence this week. Another streamer was discovered utilizing a "soft aimbot," which allows shots to bend towards enemies instead of correcting the player's aim.
Because there's no unmistakable snap of the rifle pointing properly at enemy heads, it's a little harder to detect. Instead, the hacker simply fires shots in the approximate direction of the victim for the kill.
Both hackers appear to have gotten over RavenSoft's recent 50,000 banwave, but we don't think they'll be able to get past the next one.
Twitch Rivals has sparked even more debate today when a broadcaster was banned from competing because he appeared on-stream dressed as Dr. Disrespect. It was only a false mustache, wig, and sunglasses, but that was enough for an aggressive Twitch community employee to remove him from the competition's list of attendees.
Several Twitch streamers have joined in the solidarity by cosplaying as Dr Disrespect, prompting Twitch to alter its original decision.