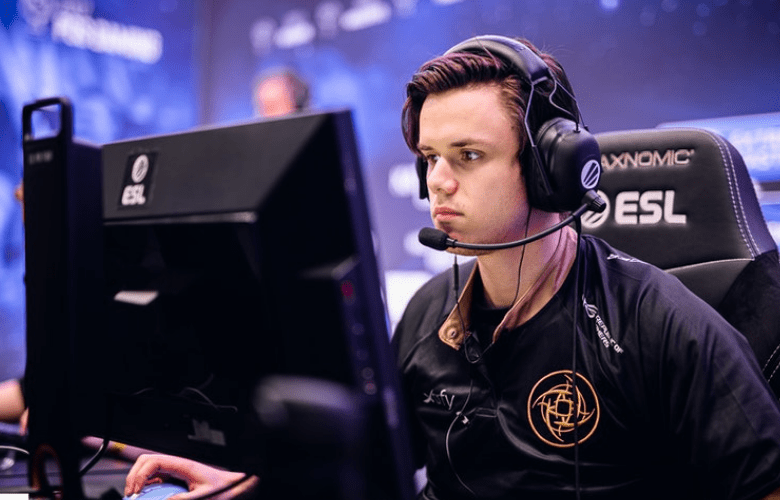 The Danish team fought hard, but they will have to combat for a Major spot in the 5th-8th decider bracket.
On the first day of the IEM Fall Europe playoffs, both favorites won their matches, with NIP defeating Movistar Riders 2-1 and Vitality defeating Copenhagen Flames 2-0. The Danish team, like the Spanish underdogs, went 5-0 in the group stage and pushed the tournament favorites to their limits.
Richard "shox" Papillon acknowledged that his team is overjoyed with the victory over Copenhagen Flames, which came after a 16-12 loss to Dust2 and a 16-14 loss to Vertigo. "They're a really tough opponent," the Frenchmen described. "We had a lot of difficult moments where we didn't really have the solutions." On the second map, the veteran was instrumental in their comeback, finding crucial frags in late-round situations.
Vitality and NIP will now face off in the tournament's semi-finals, with the winner guaranteeing a Legends spot at the PGL Stockholm Major, while the loser — depending on the third-place decider and Astralis' results — still has a chance. Copenhagen Flames, meanwhile, will join Movistar Riders in the 5th-8th decider bracket, where they still have a chance to qualify for the Major.
On the T side of Dust2, Copenhagen Flames had early success, winning the first three rounds, but a good performance from Dan "apEX" Madesclaire and Mathieu "ZywOo" Herbaut caused problems for the Danes. The duo shut down Copenhagen Flames' A-centric attacks and led 10-5 at halftime, but it took a while to turn that lead into a win after the Danish side added to the confusion with a force buy victory. The game ended with a score of 16-12.
The underdogs proved why they chose Vertigo by scoring nine rounds on the offensive side of the map, led by Jakob "jabbi" Nygaard. Vitality won the second pistol to stay alive, but Rasmus "HooXi" won five gun rounds. Nielsen's team came close to winning (14-11), but Vitality's economy was on the verge of collapse. The match was turned around by a 2v5 from shox and ZywOo, allowing the Frenchmen to seal the deal in two and avoid the decider – Overpass.