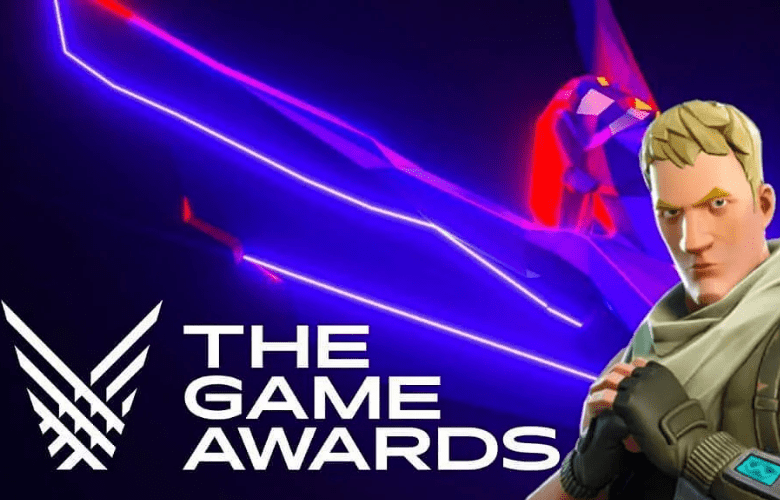 For this year's Game Awards 2021, Fortnite has been nominated in two categories.
Fortnite has been a major force in the gaming world since 2017. Every year, millions of people around the world play the game, and Epic Games has done a good job of keeping it afloat. Every year, Fortnite earns billions of dollars in revenue, demonstrating its long-term viability in the gaming industry.
Despite popular perception, Fortnite deserves praise for what it has been able to achieve year after year. As a result, The Game Awards 2021 have nominated the popular Battle Royale game for "Best Ongoing Game" and "Best Community Support."
The 5 nominees for Best Ongoing Game at The Game Awards 2021:
Apex Legends
COD: Warzone
Final Fantasy XIV Online
Fornite
Genshin Impact
First and foremost, Fortnite is a contender for Best Ongoing Game. The year before, the game was nominated for this award but lost to No Man's Sky. Apex Legends, Call of Duty: Warzone, Final Fantasy XIV Online, and Genshin Impact are all competing for the honor. Apex Legends and Call of Duty: Warzone, two of Fortnite's four opponents, are both Battle Royale games. Fortnite stands out as an ongoing game in a big sense.
Each season adds new weaponry, features, locales, and skins to the game. Epic Games has also done a fantastic job with its recent collaborations, which include Resident Evil, Naruto Shippuden, LeBron James, and a slew of others. Given the recent popularity of Apex and Warzone, it'll be a difficult genre to conquer. Fortnite's inclusion on the list, on the other hand, is a credit to the game's progress over the last four years.
BEST COMMUNITY SUPPORT
Apex Legends
Destiny 2
Final Fantasy XIV Online
Fortnite
No Man's Sky
Fortnite received a second and final nomination for Best Community Support. Last year, Fortnite competed for this prize but was defeated by Fall Guys. It will be difficult to beat Apex Legends, Destiny 2, Final Fantasy XIV, and No Man's Sky. Apex, in particular, experienced a big rebirth in 2021, and Respawn has been there to support the community every step of the way. Nonetheless, Epic Games' work with the community has substantially improved in 2021, particularly in the competitive scene.
FOR THE SECOND YEAR, THERE WERE NO ESPORTS NOMINATIONS
This year, Fortnite received no nominations in any esports category. Fortnite, as a competitive game, has stayed completely online throughout the COVID-19 outbreak. Since early 2020, the entire scene has been dominated by a swarm of online Fortnite Champion Series (FNCS), DreamHack, and third-party events. As a result of these factors, the game has remained a silent force in esports, which likely contributed to its lack of a nomination.
Other games, like Call of Duty and League of Legends, have worked out how to organize LAN competitions. For the first time since the pandemic began, Fortnite will return to an offline environment later this month, so keep an eye out for some important events and, maybe, an esports resurrection in 2022.
Fortnite garnered one fewer nominations than last year, but it is still a popular title four years later. Make sure to vote in all 30 categories on The Game Awards website. All winners will be revealed on Twitch on December 9, 2021.