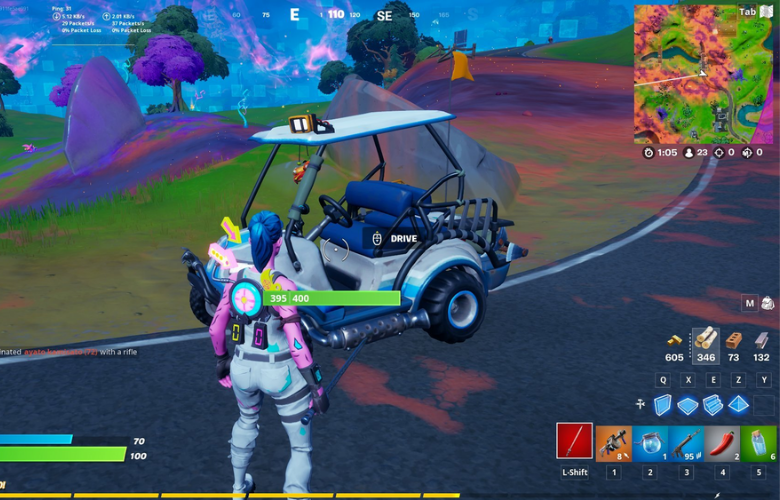 The All Terrain Kart Vehicle is discreetly unvaulted in Fortnite.
The 'All Terrain Kart' vehicle has been discreetly re-added to Fortnite Battle Royale after being missing for almost three years.
Fortnite surprisingly unvaulted the first "vehicle" to be included in Battle Royale with the v18.40 update: the Shopping Cart. With the island "destabilizing fast," another classic vehicle, the All Terrain Kart, was unexpectedly sighted in-game today by users, with no announcement of Epic's return. The Kart was first released in v5.00 and was withdrawn from Battle Royale in v8.00, leaving it only in Creative mode.
Because Fortnite has yet to formally confirm the vehicle's reappearance, it's unclear whether the unvaulting was done on purpose or by accident. If anything changes, or if something else becomes unvaulted, we'll let you know!