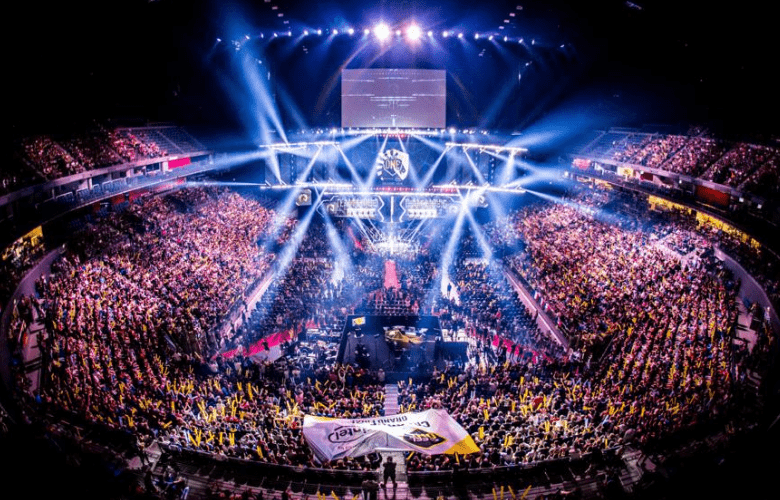 After more than 500 days, Counter-Strike: Global Offensive's inaugural LAN final was a resounding success, with broadcasts attracting more viewers than the game's active concurrent player count.
Following the cancellation of most major events in 2020, CSGO's popularity plummeted. The IEM Cologne 2021 grand final, however, awoke loyal fans from their slumber with over 843,000 live viewers, making it the first LAN event since.
CS:GO is currently seeing a significant drop in player numbers, most likely as a result of an update that restored Prime matchmaking to a free-for-all mode. Aside from the numbers and statistics, the game's appeal was tainted by the growth of business rival shooter Valorant. The live audience at the IEM Cologne final, on the other hand, confirmed that CSGO is still the FPS game to beat.
Due to the LAN delay and dwindling player numbers, some fans didn't have great hopes for the last confrontation between G2 Esports and Na'Vi. According to echarts, the big game nevertheless drew in 843,369 live viewers. The IEM Cologne final eclipsed the Berlin Major's top viewer counts, albeit being still low in comparison to IEM Katowice 2020, which peaked at over 1 million. The overall average viewing remained consistent at about 550K, which is a great number for Valve's shooter.
These figures are enormous, given that CSGO's player base suffered a considerable decline following the transition to an online model. Valorant snatched up around 16% of the game's user population, including several top professionals. The number of players has decreased to the point where live viewers at IEM Cologne 2021 streams have overtaken the number of concurrent CSGO players on Steam. Only 600,000 people were playing the shooter at one time, while 660,000 watched G2 and Na'Vi battle it out.
As NAVI stomped all over G2 esports in a 3-0 sweep and grabbed the trophy beneath the open sky, the final map drew the most views. G2 had no breathing room thanks to the Kirill "Boombl4" Mikhailov-led team, which denied them even a single map win.
While the series was very basic, it nonetheless provided live fans with the usual CSGO LAN atmosphere. CSGO hasn't yet run out of steam, as evidenced by the high viewership. Fans are now looking forward to the year's most important tournament, the Stockholm Major 2021, which is currently experiencing hosting issues.