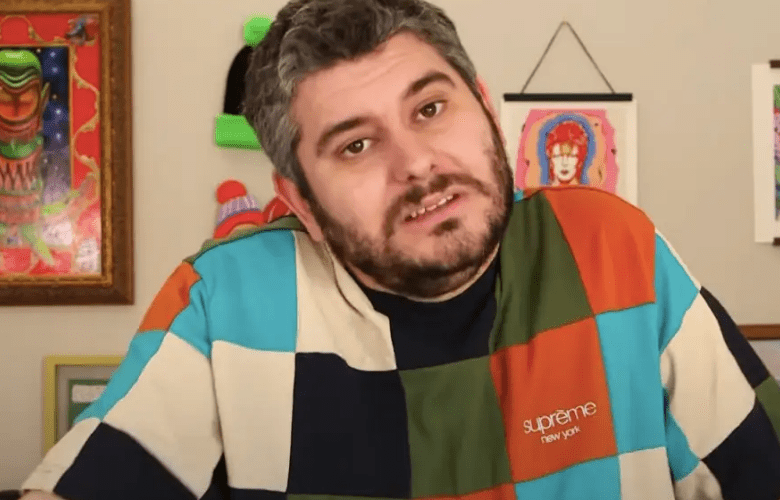 "I personally find this to be really, really messed up."
Ethan Klein, the creator of H3H3Productions, one of YouTube's most popular channels, returned to Twitch today for the first time in nearly three years.
Klein had a lot to say during his first live back, instantly voicing his thoughts on the platform's gambling content. The broadcaster opened the Twitch top page and went to the slots area, where he discovered Trainwrecks had over 25,000 viewers. Ethan expressed some criticism after claiming to have heard of Train earlier.
"So this guy just gambles all day," Ethan said. "I personally find this to be really, really messed up dude. Let's see what he's up to right now, Let's watch Trainwrecks get kids hooked to gambling."
Ethan continued to vent his viewpoint on Twitch's gambling problem, questioning why viewers were interested in viewing the video at all after understanding that Train was streaming Rust instead of Slots as his stream said.
"How is this even entertaining?" you might wonder. Ethan had inquired. "It's a guy who likes to play slots. If you go to Vegas, this is how grandmas enjoy themselves. My grandmother would go to the casino and bet one penny and push a button all day until she died, and you're watching this? "I'm not sure what you're talking about."
Ethan teamed up with some of Twitch's greatest streamers, including Mizkif, Hassan, and Alinity, and held an audience of over 15,000 for the majority of the stream.
According to Klein, H3 TV will be a daily occurrence, with today's stream being the first.