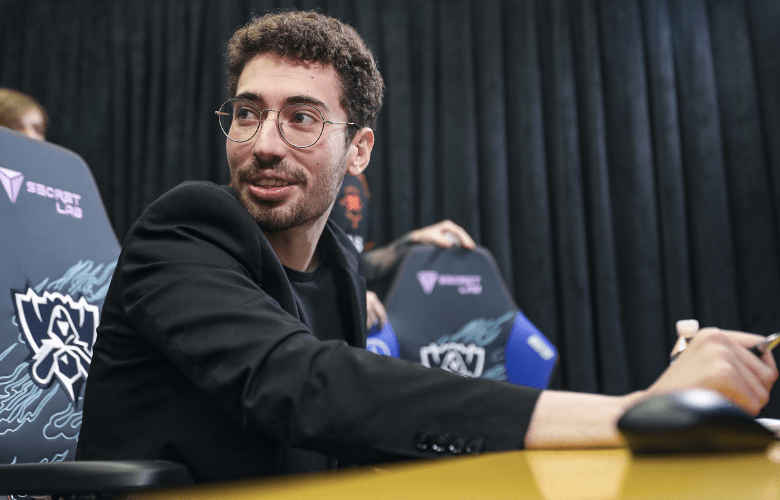 The chaps in red and black appear to have recruited another quick wit for their next operation in 2022.
The coaching staff for 100 Thieves' League of Legends lineup has been unveiled, and a familiar face will be joining the project for next year. Mithy, a former pro player and Cloud9 head coach, has agreed to work behind the scenes with Reapered and Freeze to assist the LCS squad repeat as regional champions.
Mithy traveled to North America for the first time in 2018 when he joined TSM as a player. He only stayed for a year before going to Europe and attempting to work with Origen. But he didn't have much luck, and in 2020, he embarked on a new adventure as the head coach of Fnatic.
Our corner just got deeper.

Welcome our 2022 LCS Coaching Staff. #100T pic.twitter.com/xquDUWCrHr

— 100 Thieves Esports (@100T_Esports) December 1, 2021
Mithy took the long travel over the Atlantic again in 2021 to join Cloud9 as a strategic coach for the squad, despite making back-to-back LEC Finals appearances with Fnatic. After C9 won the LCS championship in the 2021 Spring Split, he was elevated to head coach. He even assisted them in making an improbable run through the 2021 World Championship, when they defeated the so-called "Group of Death" in the tournament's main event.
He'll now join an already-strengthening coaching staff on a team that has already proven itself over the past year. In addition to being the defending LCS champions, 100 Thieves have added a fiery, young rookie to share time with seasoned star Ssumday in the top lane.
Mithy's experience as a former player may be useful in determining the best plans for 100T's specific lineup and how to effectively utilize the talent they have available during drafts.
When the LCS begins next month, you'll be able to see 100 Thieves in action.