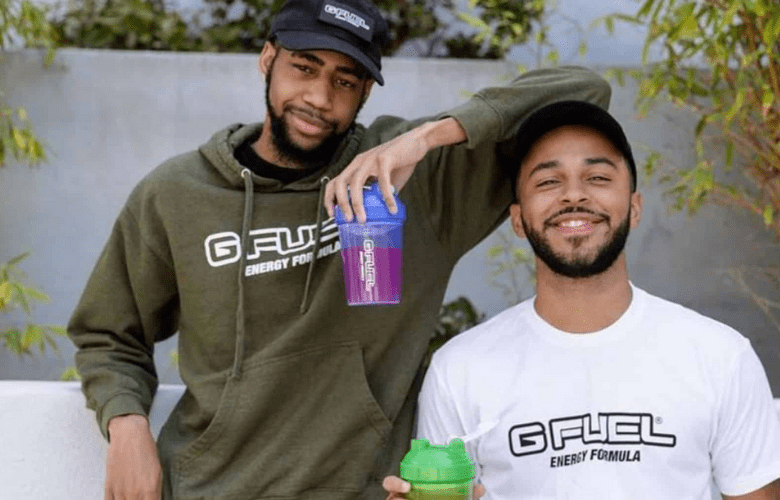 Hamlinz and Daequan have announced their departure from TSM and the launch of the NRG Thoom House, where they will live with ten other content creators.
Former team players Daequan "Daequan" Loco and Darryle "Hamlinz" Hamlin have officially left the prominent esports group TSM FTX. Over the last year and a half, the two content makers have been absent in action, and no one, not even those close to Hamlinz and Daequan, knew when or if they would ever return to the limelight.
Hamlinz and Daequan, on the other hand, sprang out of nowhere earlier this week. Many people expected them to appear under the TSM banner, but that was not the case. Instead, the entertaining Twitch characters negotiated an agreement with rival esports group NRG.
Today, Hamlinz and Daequan officially joined NRG as they resumed their streaming careers after a year off.
Until recently, when missing posters began to surface in Los Angeles, California, it appeared hopeless. Soon after, the two cryptically stated that they had switched from TSM to NRG. It took the former some time to officially acknowledge Hamlinz and Daequan's departures, but it eventually happened earlier today.
TSM thanked Hamlinz and Daequan for their tenure with the organization in a tweet today. The tweet featured a short video of some of their most amusing experiences while at TSM. As Hamlinz and Daequan concluded one chapter of their lives, NRG began a new one. NRG held a live-to-greet with their two newest members and revealed a content home where they will be based.
AFTER SOME TECHNICAL DIFFICULTIES, THE NRG ANNOUNCEMENT STREAM GOES LIVE.
Fans had to wait a little longer than expected for Hamlinz and Daequan's next chapter in streaming. The webcast was supposed to start at 1 p.m. PST, but spectators had to wait through many lines of text and TSM snippets in the background. Grady Rains, NRG's Executive Producer, assured the team that extra time was required.
REVEAL OF THE NRG THOOM HOUSE
Fans learned about the NRG Thoom House, where Daequan, Hamlinz, and eleven others revealed the 24K square foot property they'll reside on for the foreseeable future when the stream got underway. Viewers were taken on a tour of the Thoom House by Hamlinz and Daequan, who met all of NRG's newest content creators, including seven of their closest friends. Finally, we learned that the mansion cost NRG $7 million dollars and that new content will be released every Thursday.
Most of these new creators are unknown to the general public, so it'll be fascinating to see how their careers develop with NRG, Hamlinz, and Daequan's support. It's unclear when Hamlinz and Daequan will return to streaming, but they're back and ready to take control.