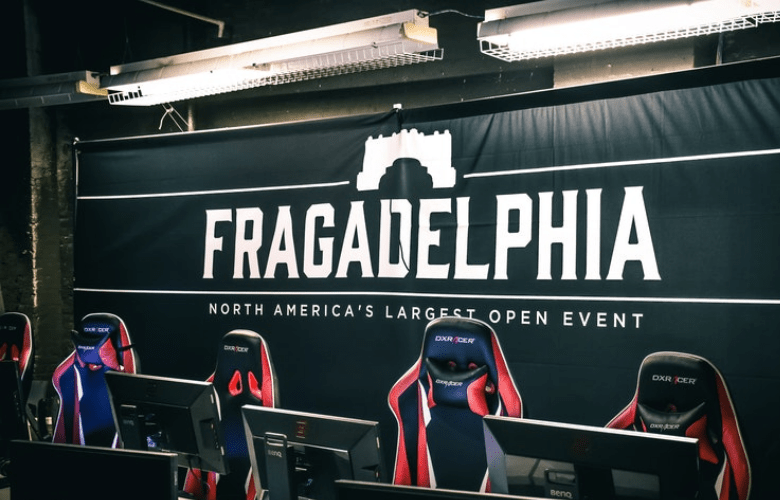 There's some good news for the Counter-Strike community in North America.
Fragadelphia 15 will be an official qualifier for the Fall event, thanks to a partnership between Nerd Street Gamers and BLAST Premier.
A $60,000 prize pool will be awarded at the Fragadelphia 15 tournament, which will take place in Philadelphia, PA from September 10 to 12. The event's top four victors will battle for a spot in the BLAST Premier Fall Showdown against four invited North American CS:GO teams, including GODSENT, Extra Salt, and paiN. This will provide a fantastic opportunity for small businesses to break into the big leagues.
Nerd Street Gamers' Vice President of Esports Operations and Strategy, Steve Csikos, explained:
"Nerd Street partnering with BLAST Premier to host an official qualifier at Fragadelphia not only raises the level of integrity for this homegrown LAN tournament, which started right here in Philadelphia and continues to elevate esports across the United States and North America," says a spokesperson.
As per Csikos, the American organizations have a lot of skill, and it will be exciting to see who advances to the global event from the qualifiers.
EVENT QUALIFIERS
Nerd Street is also working on qualifiers in the same vein. The qualifications will see eight teams go to the Spring Showdown and eight teams advance to the Fall Showdown, according to the press release. This expands the number of opportunities available to young individuals and teams.
Commissioner for BLAST Premier, Andrew Haworth, gave his opinions on the collaboration:
"Because North America is such a key market for Counter-Strike and BLAST Premier, we felt it was critical to include a route in our Fall Showdown so that organizations from the region may compete on a worldwide stage." 
In comparison to Europe, the professional CS:GO scene in North America has a long way to go. Esports firms and tournament organizers who offer collaborations and developments, on the other hand, will undoubtedly aid Counter-Strike in becoming a strong game in the competitive ecosystem.