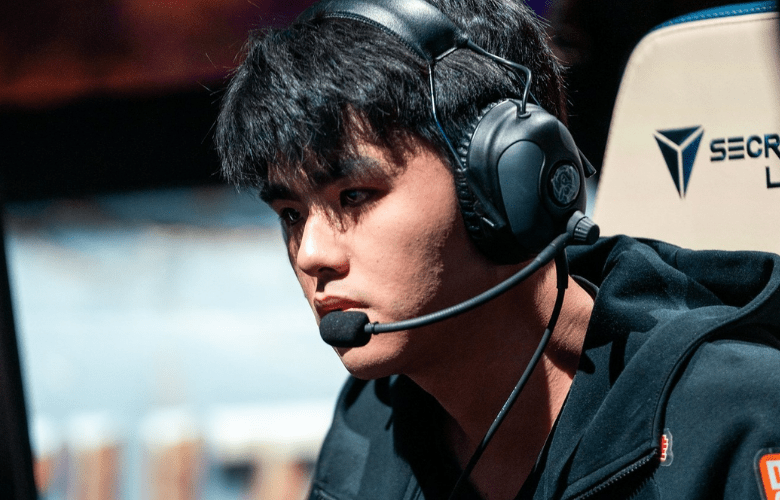 Today was FunPlus Phoenix's fourth consecutive series loss in the LPL 2022 Spring Split. ThunderTalk Gaming, who are currently in last place in the standings, were defeated this time.
In today's League of Legends matchup, both teams had different reasons for fighting. ThunderTalk, who had a 1-9 record prior to the series, was playing for pride and to avoid finishing last. This win, however, was a near-necessity for FPX if they were to qualify for the Spring Split Playoffs. With a 4-7 record and just outside the playoff picture, a win over ThunderTalk was essential to snap their losing streak and get back into the playoff picture.
Instead, they were dealt another 2-1 defeat today. FPX selected the meta's top players, including the dominant Hecarim for Clid, Graves for Xiaolaohu, and Aphelios for Lwx. However, they were unable to meet their composition's win conditions in order to take an early-game lead. ThunderTalk's mid laner UCAL shattered FPX's mid laner Gori with five kills at 20 minutes, leading to a 26-minute ThunderTalk victory in the first game.
In the second match of the series, FPX rebounded thanks to Lwx's commanding Jinx performance in a 26-minute victory over ThunderTalk. FPX, on the other hand, struggled to capitalize on the strengths of their early and mid game jungle picks in the final game. Throughout game three, FPX's Clid was unable to out-pressure ThunderTalk, and FPX trailed by 5,000 gold at the 20-minute mark. ThunderTalk carried their early snowball into their second victory of the LPL 2022 Spring Split after a fight for the Baron.
With this defeat, FPX falls to 4-8 in the LPL 2022 Spring Split and 13th in the regular season standings. FPX's last four games have been a shadow of their early Split performances, with a 4-4 record at the halfway point. Their inability to finish a series was highlighted once again against a team they needed to beat to stay in the playoff race.
ThunderTalk improves their record to 2-9 and moves them out of last place in the LPL. While the ThunderTalk are unlikely to make the playoffs, any win in Spring to avoid being the last-place team boosts morale in the final weeks of the season. And, after suffering a defeat at the hands of the struggling FPX, perhaps the second half of the Spring Split is the time for ThunderTalk to shock more teams.