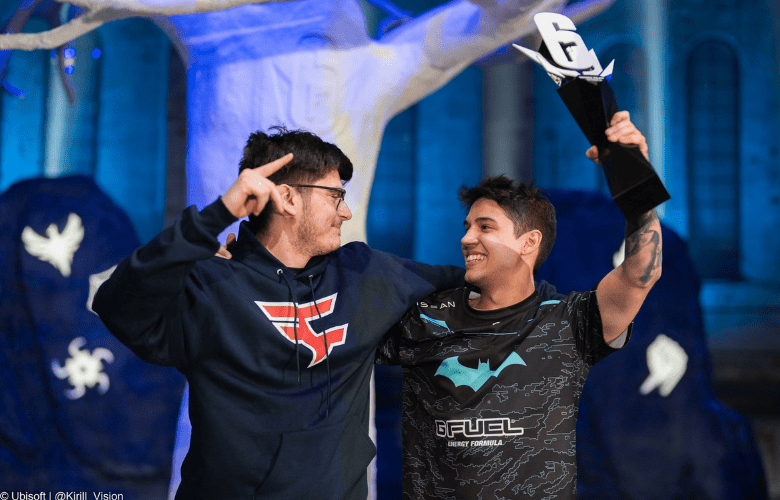 FaZe Clan defeated Ninjas in Pyjamas (NiP) in an all-Brazilian Rainbow Six Siege Sweden Major to win their first international R6 esports title.
Faze Clan finished top in Group A, with only one loss to Rogue. After defeating BDS 2-0 in the playoffs, FaZe advanced to the semi-finals, where they faced the tough Korean side, DWG KIA, and quickly became one of the tournament's favorites.
Six Sweden Major
FaZe defeated the Koreans 2-1 in the final, led by the tournament's MVP, Jamie "Cyber" Ramos. Ninjas in Pyjamas did not lose a single map in the group stage, defeating Rogue 2-0 on Coastline and Clubhouse to advance to the finals.
Coastline
Coastline kicked off this best-of-five series. FaZe Clan immediately went on the offensive, employing strong-arm tactics one after the other. Because of this rampage, they were able to secure the map 7-1, putting NiP in a terrible position. While some supporters had already written off NiP, the Swedish team was far from dead.
Villa
The Pyjamas were trying to rebound as title contenders after being outsmarted and overpowered. They pushed back against Villa, forcing the game into overtime. It was an exciting back-and-forth duel that NiP eventually won with an 11-9 score.
Aside from the Team Empire-G2 esports match, this is the second time in Rainbow Six Major history that limitless overtime has been required.
Chalet
NiP cruised with high spirits to the third map, Chalet, where they upped their assault pace. FaZe swiftly won the opening two rounds, but the Ninjas rallied to draw the game 4-4 in the eighth round. In the remaining rounds, NiP continued to shock their Brazilian opponents. Gabriel "pino" Fernandes led the Ninjas to a 7-4 victory in Chalet, tying the Six Sweden Major final at 2-1.
Bank
The Ninjas only needed to win the fourth map to secure another Six Major title, but FaZe Clan had other plans. FaZe got a quick start on the map, picking up three points without receiving a response from NiP. Nevertheless, they performed near-perfect rounds, even capturing a defensive round with only one man lost.
With a 5-1 lead at halftime, José "Bullet1" Victor and his crew were too late to save the map. FaZe won the map by a score of 7-3, bringing the series to a 2-2 tie.
Cafe Dostoevsky
Cafe Dostoevsky was the final and decisive map. FaZe made the wise decision to gamble on their offensive style, which garnered them success. FaZe Clan won the Six Major in Gavle, Sweden, by a score of 7 to 3. They won a cash reward of $200,000 and 375 points.
This was a crucial time for Cyber, who had the most triple kills (57) during the competition. The Six Major finals in Sweden included an all-LATAM contingent. All eyes are now on the Six Invitational championship in 2022.