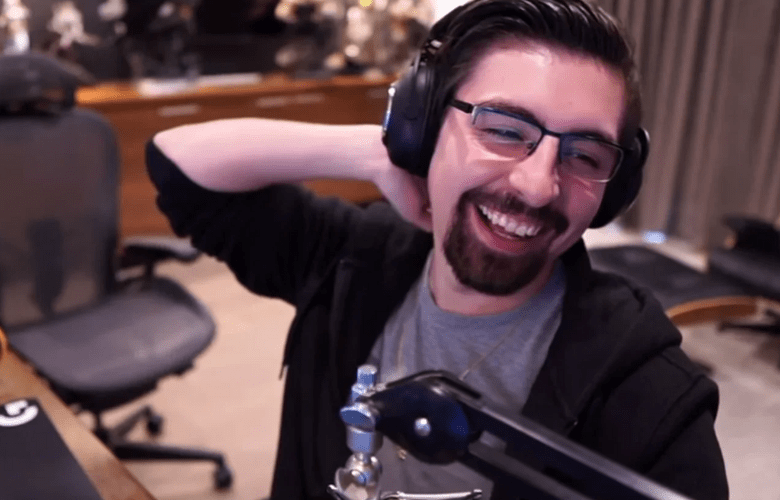 Michael "shroud" Grzesiek returned to Counter-Strike: Global Offensive, quits again after just one round.  He's totally done with the classic FPS.
When he died, the former CSGO pro was playing Dust 2 with his former roommate and fellow former CSGO pro player Justin "just9n" Ortiz. Shroud was left to observe his colleagues play against the final Counter-Terrorist. Given that it was a two-on-one match, shroud's surviving teammates appeared to have a decent chance of winning the round. However, Shroud and his teammates soon realized that something was seriously wrong.
The game experienced a significant latency spike that affected all players on the server. Just9n screamed nearly immediately, describing the sensation as "fucking horrible."
"Are you kidding, dude?" Just9n was ecstatic. "What the fuck is this game?" says the player.
Shroud was giggling, but he was definitely annoyed as well. At that time, he stated, his squad was "done." He then exited the game, obscuring his desktop from view on his Twitch show.
"Were you under the impression that Siege was a horrible game? Take a look at this game named Counter-Strike: Global Offensive "shroud cracked a joke.
Griefers who attempted to crash the server with a DDoS attack were to blame for the huge lag. Shroud has been vocal about his dissatisfaction with CSGO in recent years, citing matching and hacking issues as reasons for his extended stay in rival tactical shooter Valorant.
Though shroud has expressed interest in returning to CSGO to stream and co-stream esports events, his brief appearances in the game have always been met with reminders of why he departed in the first place. Shroud does not appear to be returning to CSGO streaming anytime soon.
What is a DDoS attack in CSGO?
"Direct denial of service," or DDoS, is an acronym for "direct denial of service." This is a type of cyber-attack in which the player disrupts the server in order to render a certain, targeted network unavailable. A network of internet-connected computers targets a server, with each bot submitting requests to the target's IP address. This causes the server or network to become overburdened, slowing it to a crawl or completely crashing it.
This is done pretty simply in Counter-Strike by bombarding the spectating tool GOTV. It can cause the game to experience enormous lag spikes, making it hard to play. This is especially problematic for broadcasters like Shroud, who are frequently targeted by griefers.
Are DDoS attacks considered illegal?
DDoS assaults are against the law. According to the Federal Computer Fraud and Abuse Act, unauthorized DDoS assaults can result in up to ten years in prison and fines of up to $500,000.