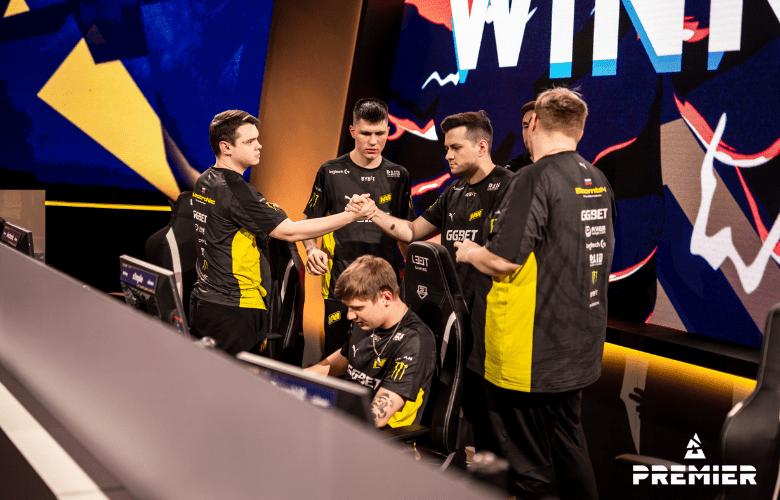 Gabriel "FalleN" Toledo and his teammates were unable to build on their triumph in the tournament's first game.
After beating Liquid 2-0, Natus Vincere achieved a top-three finish at the BLAST Premier World Final 2021. After a faultless CT side, Andrey "B1ad3" Gorodenskiy's team won Dust2 16-10 before completing their vengeance on Inferno 16-11 despite a poor performance from the Major champions.
Natus Vincere's lower bracket run in Copenhagen is still going strong, with Vitality standing in the way of the CIS team reaching the grand finals. The consolidation match will take place on Sunday at 01:30, and the victor will have the opportunity to compete for the trophy against Gambit.
To begin the series, the two teams met on Dust2. Throughout the first half, Liquid dictated the pace, demonstrating some impressive holds on the A bombsite, while Jonathan "EliGE" Jablonowski and Keith "NAF" Markovic topped the scoreboard. The team's offensive highlight in a rather disappointing 6-9 half for the North Americans was an early 2v4 post-plant in favor of Natus Vincere.
It was a totally different scenario once Natus Vincere shifted to the CT side. Aleksandr "s1mple" Kostyliev and Valeriy "B1T" Vakhovskiy took over the game, leading the CIS defense to a ten-round winning streak and a 16-10 victory on the first map. Liquid's T side was marred by poor decision-making as they fell victim to Natus Vincere's perfect defense.
Natus Vincere began Inferno with their first pistol victory of the series, taking a 3-0 lead in defense before being forced to save when Liquid's improved pistols claimed the A site. The 9-6 half was marked by inconsistency from both teams, with Natus Vincere winning courtesy to s1mple's continuous fragging.
Natus Vincere were unable to pull away with the second half despite winning the second pistol round and converting the next anti eco. Liquid clinched on their CT side. s1mple managed to impress in the second half, scoring 13 more kills to keep his squad in the lead. Denis "electronic" Sharipov sealed the deal on the A bombsite with a 1v2 clutch, ending the map 16-11 and the series 2-0.