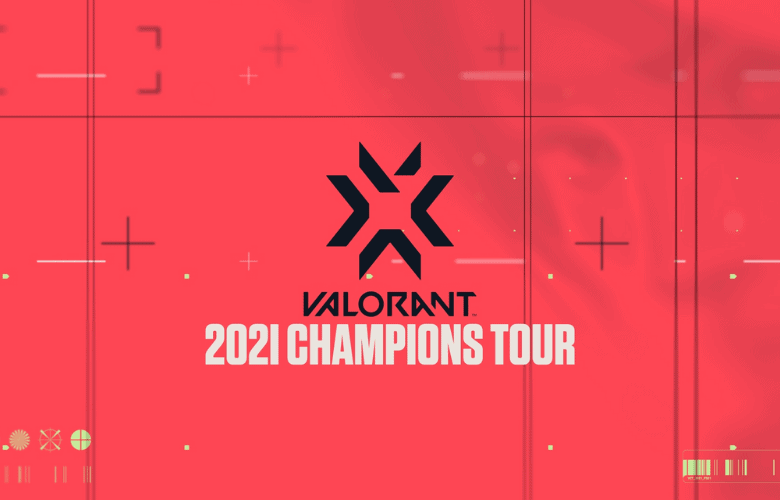 One more chance for an outstanding group of NA teams.
The final North American-only event of the 2021 VALORANT Champions Tour is only a few days away, and the full double-elimination bracket has now been disclosed. Ten teams, including Sentinels and Team Envy from the NA, will compete for one final spot at Champions.
The NA LCQ will use the same 10-team double-elimination format as Masters Two Reykjavik, with a play-in round.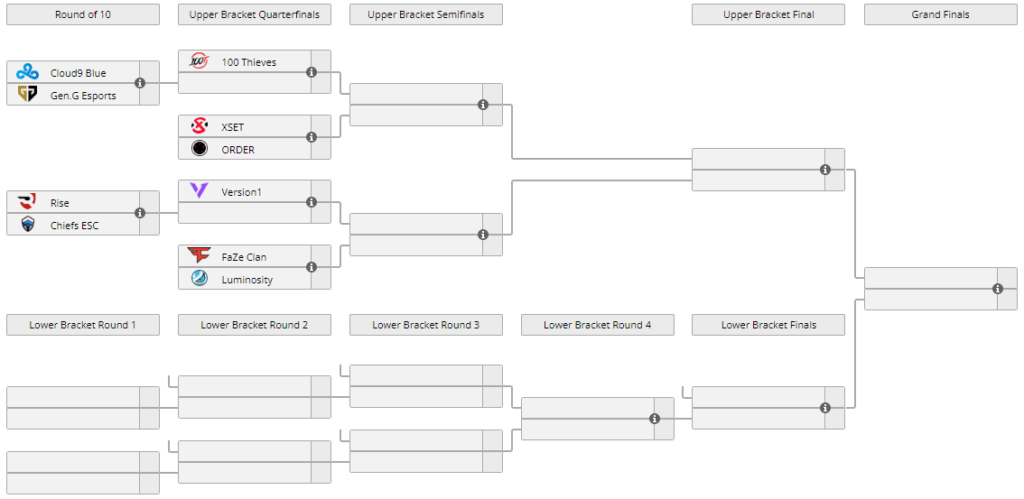 Image via Liquipedia
Cloud9 Blue, Gen.G, and Rise, the teams with the fewest VCT points, will be joined in the first play-in round by the lower-seeded Oceania team in Chiefs Esports Club (former PEACE roster). The winners will advance to the quarterfinals of the upper bracket, while the losers will be relegated to the lower bracket.
100 Thieves and Version1 will play the winner of the play-in round on their side of the bracket as the top-seeded teams.
The competitions begin on Tuesday, Oct. 12, with C9 Blue vs. Gen.G, followed by XSET vs. ORDER and 100 Thieves vs. the winner of C9 Blue/Gen.G. Rise vs. Chiefs, Faze vs. Luminosity, and Version1 vs. the Rise/Chiefs winner will take place on Wednesday, Oct. 13.
The remaining bracket matches will take place over the next three days, with the grand finals taking place on Sunday, Oct. 17. Fans will be able to watch the grand finals in select Cinemark theaters across the United States, as announced earlier.
Official broadcast times, hosts, and casters are still to be determined. The VALORANT Twitch channel and the VALORANT Esports YouTube channel will be live streaming the matches. Patch 3.07 will be used for matches, but Fracture will be disabled.