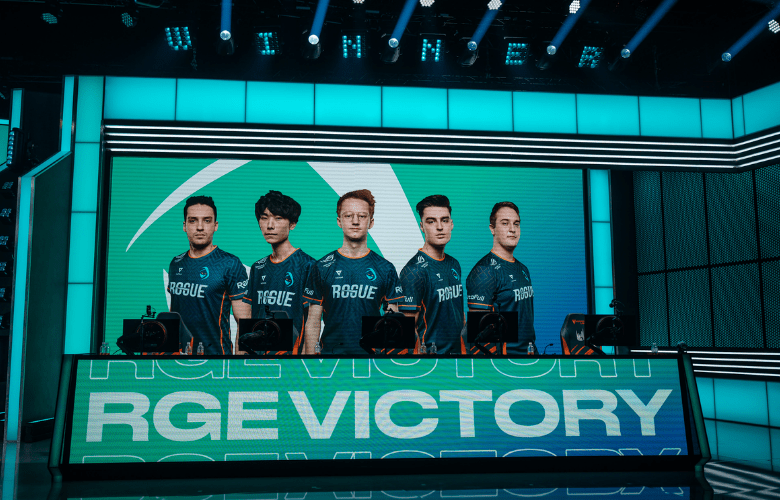 Rogue has won the LEC's award for the best coaching staff of the split for the third time in a row, marking the organization's third consecutive split with this honor.
Misfits won the silver medal for best coaching staff, while Fnatic finished last, reversing the second and third-place teams from the 2022 LEC Spring Split standings. Members of the LEC broadcast team, LEC teams, including players and coaching staff, and members of third-party media outlets voted for the 2022 LEC awards, including best coaching staff.
The coaching staff for Rogue's players, led by head coach Simon "Fredy122" Payne, has three LEC championships to their name. This year, Fredy is joined by assistant coach Christopher "SeeEL" Lee, head of analytics Nico "Blueknight" Jannet, analysts Virginia "Viir" Sanandrés Muoz and Damian "Arces" Osuch, and performance coach Bernadette "Bernie" Ramaker in receiving the title.
Rogue finished the regular season atop the LEC standings for the second time in three years. Last year, they peaked in the Summer Split regular season and finished second to G2 Esports in the Spring Split. The playoffs, on the other hand, are a completely different story for Rogue. They've come close to winning the title several times, but have slipped to third or second place, always one step away.
This third consecutive award for Rogue's coaching staff is undoubtedly a result of the organization's tremendous and ongoing work behind the scenes to support its players. However, as the road to European champions becomes more difficult, everyone involved with Rogue's LEC team will strive to keep their performances high during what could be their toughest game yet. In fact, Rogue will face Fnatic in their second best-of-five series of the playoffs this weekend in the hopes of reaching the 2022 LEC Spring Split finals.