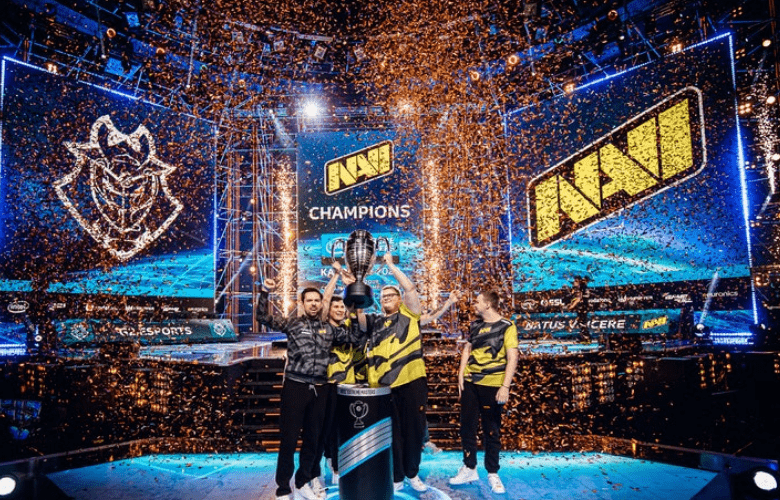 In September, the CIS team will compete for the third Intel Grand Slam title.
Natus Vincere has moved closer to winning Intel Grand Slam (IGS) Season 3 after sweeping G2 3-0 in the championship game of IEM Cologne.
The $1,000,000 IGS prize is awarded to the team that shows to be the most dominant at the top level. Astralis won it in 2018 and Liquid won it in 2019. Natus Vincere, on the other hand, is adamant about joining the elite group, with their first opportunity coming in ESL Pro League Season 14.
Natus Vincere had previously won DreamHack Masters Spring in May 2021, when they defeated Gambit in the grand final, and IEM Katowice 2020, where they topped G2 in the final LAN before the online era. All three matches ended in a 3-0 triumph for Aleksandr "s1mple" Kostyliev and his teammates.
Natus Vincere's Intel Grand Slam wins:
 IEM Katowice (March 2020)
 DreamHack Masters Spring (May 2021)
 IEM Cologne (July 2021)
With the win in Cologne, Natus Vincere moves to the top of the IGS Season 3 rankings, with three victories, ahead of Gambit, who has two, and Heroic and Astralis, who are tied for first place.
However, it appears that the race would be between the two CIS teams, as only they have claimed Masters Championship events (in Cologne or Katowice), allowing them to complete the IGS with four wins out of ten held by ESL or DreamHack. Six events in the 10-event span are necessary to win IGS Season 3 without a Masters Champions league.
Current standing:
 Natus Vincere – 3 wins (2 Masters Championships), 3 remaining chances
 Gambit – 2 wins (1 MC), 5 chances
 Heroic – 1 win (0 MC), 6 chances
 Astralis – 1 win (0 MC), 4 chances
Natus Vincere will have a chance to wrap up the IGS after the break since three IGS tournaments have been announced for the rest of the year. The fun starts in August-September with ESL Pro League Season 14, and even if the CIS team does not prevail there, they will have two more chances at IEM Fall and IEM Winter later in 2021. The event will resume in 2022 if no team wins the IGS this year.
It's also worth noting that Natus Vincere's three wins have activated the spoiler bonus, which rewards $100,000 to any team that can defeat Andrey "B1ad3" Gorodenskiy's team in a grand final and prevents them from achieving the Intel Grand Slam.
Confirmed Intel Grand Slam events for 2021:
 ESL Pro League Season 14 (August – September)
 IEM Fall (September – October)
 IEM Winter (December)