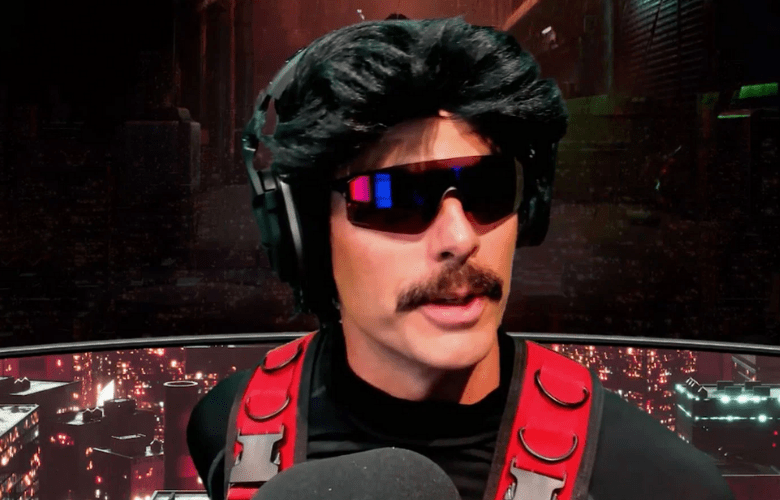 With two of Twitch's greatest streaming stars, DrLupo and TimTheTatman, departing the network in recent days to sign exclusive deals with YouTube Gaming, many have begun to wonder which platform is better to stream on nowadays.
Many streamers would be uncomfortable answering this type of question since it could lead to a rift with their platform, however, Dr Disrespect is not one of them. In June 2020, the Two-Time was permanently banned from Twitch and began streaming on YouTube Gaming in August. However, he is not entirely content with YouTube.
On Doc's stream, a fan appears to have stated that YouTube is superior to Twitch, and he was forthright about it. "From a functional sense, I believe YouTube is nowhere close," Dr Disrespect stated. "Part of it is due to two major factors. There is no discoverability, and your algorithm is like, do you need to employ a scientist or something? "Holy sh*t."
"When we halt our stream, it feels as if it disappears into a black hole." There's nothing for the community to do or stay active in the conversation," he added, noting that he can't leave the chat open or shift his viewers to another channel, as Twitch allows.
"That's one of the things YouTube will have to find out," the Doc explained. "They have the VODs and the methodology, but they need to find out how to establish a community setting centered on live streaming and real-time interaction. Because that isn't real, and it doesn't exist right now."
Dr. Disrespect concluded his statement by adding that YouTube does not intend to adopt these modifications anytime soon. This isn't the first time the Doc has chastised YouTube, having previously stated that the business was taking too long to push out the clipping feature, which is one of Twitch's most popular tools.
It is uncertain whether YouTube would incorporate any of the features outlined by Dr Disrespect now that it has signed DrLupo and TimTheTatman, indicating that the Google-owned network is eager to challenge Twitch's long-standing dominance in the world of streaming.