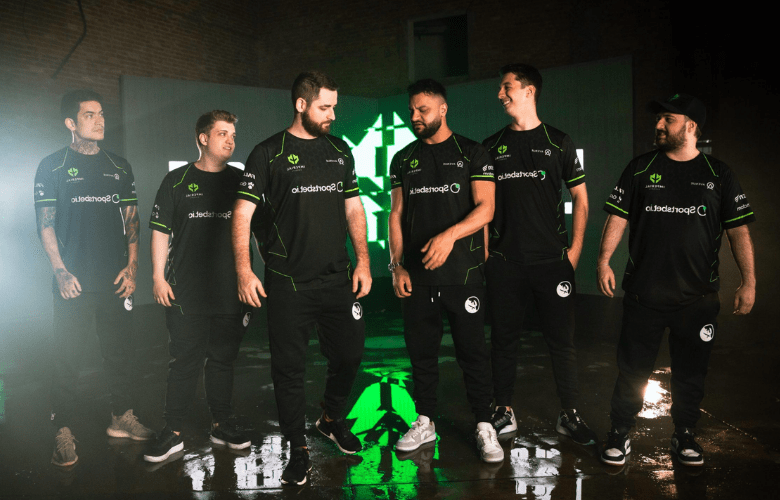 Gabriel "FalleN" Toledo, Fernando "fer" Alvarenga, and Lincoln "fnx" Lau, all two-time CS:GO Major champions, will play their first official game today since signing with Brazilian organization Imperial in February.
The decorated trio, along with Ricardo "boltz" Prass and Vinicius "VINI" Figueiredo, will compete in the first open qualifier for the South American Regional Major Ranking (RMR) and make their debut against an unnamed opponent at 1pm CT. This will be their first opportunity to compete in the PGL Antwerp Major Americas RMR in April. This open qualifier has four spots available, and the second one, which will be held from March 5 to 6, also has four spots available.
The anticipation in Brazil for the official debut of the project known as Last Dance, a reference to the Netflix documentary about Michael Jordan's final season with the Chicago Bulls, has been building since they began streaming PUGs from FalleN's house in January. According to Twitch statistics website SullyGnome, their first stream peaked at 66,684, and over 100,000 fans are expected to tune in to watch Imperial's debut over at Gaules' Twitch channel.
Despite the fact that the players had not played in an official match in months, they traveled to Warsaw, Poland for boot camp and practice against European opponents in order to shake off the rust. Unfortunately for Imperial, they were forced to leave the country earlier than planned due to Russian invasion of Ukraine.
You can watch Imperial's debut on a variety of channels because anyone has the right to watch these open qualifiers. However, because Gaules has been the official voice of Brazilian CS:GO for the past few years, a large portion of the fans will undoubtedly watch the game on Gaules.