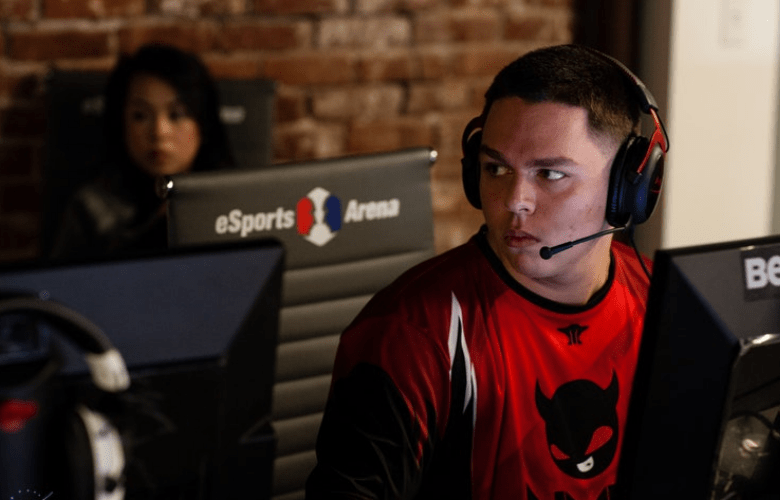 IGL, a former player and coach, was 26 years old.
Michael "MAiNLiNE" Jaber, a veteran of the Counter-Strike: Global Offensive scene in North America, has reportedly passed away. He was 26 years old.
Joel "jcrueL" Cruel, a former teammate of his on eUnited and Mask Off who is now officially signed to Complexity's VALORANT roster, announced the news first.
MAiNLiNE has been a long-time player in North American Counter-Strike since the scene switched to CS:GO in late 2012. He was a member of Method, Enemy, Selfless Gaming, and eUnited. In January 2017, he and his teammates jcrueL, MAiNLiNE, and eUnited won Fragadelphia 10. He also competed in ELEAGUE season one as a member of the Selfless Gaming roster. In 2018, he began coaching, most notably for Ghost Gaming.
In a series of tweets, MAiNLiNE's coach at Selfless, former manager/co-owner Steve "Ryu" Rattacasa, described MAiNLiNE as "the most humble, hilarious teammate I've ever had the pleasure of competing with."
MAiNLiNE mentored or played alongside a number of NA CS:GO players who went on to have career major breakthroughs in VALORANT, such as TSM's Matthew "Wardell" Yu and Yassine "Subroza" Taoufik, Team Envy's Pujan "FNS" Mehta, Cloud9 Blue's Mitch "mitch" Semago, and others.
Many of these players, as well as several figures associated with NA CS:GO, expressed their deepest sympathies and respects in the replies to jcrueL's tweet.